October is a very busy time for us, we provide a
large amount of buffets to corporate clients in
the North East area.
Below is a case study about a corporate event taking
place in Bishop Auckland County Durham it
highlights the first contact from the customer and
continues throught the process of using our catering
services.
Original email:
Dear sir/madam
I require catering to be provided in October at ********** ********** *********** Bishop Auckland is this possible?
I've supplied the following details below, can you please contact me to confirm the booking
Kind regards
Deborah **********
Contact name: Deborah *********
Telephone number: ****** **********
Order number (if required): Deborah *********
Organisation: ******* ******* ************
Delivery address: Bishop Auckland, County Durham
Invoice address: Same as above
Delivery date: 27th October 2011
Delivery time: Lunch served from 12:00 noon
Quantity: 40 people
Menu: Not sure just a finger buffet please
Extra items:
Desserts: selection of mini desserts x 40
Disposable or China crockery: disposable, no table cloths, napkins etc required
Orange juice:
Still water:
Sparkling water:
Tea - cups per person:
Coffee - cups per person:
Hire items:
Additional information:
How did you hear about us: (********, ******** has used your services before )
Please let us have invoice before the event for processing purposes.
Email reply:
Hello Deborah
Thank you for your order, i've booked this one in for you i've attached a copy of the invoice to this email
if you can give me a ring with card details and ill take payment over the phone for you.
Kind regards
Philip Lee Hewitson
0191 3863682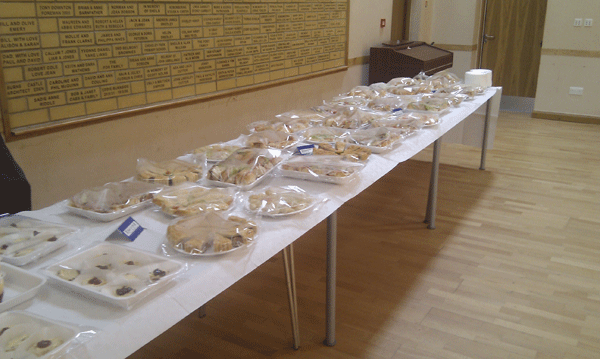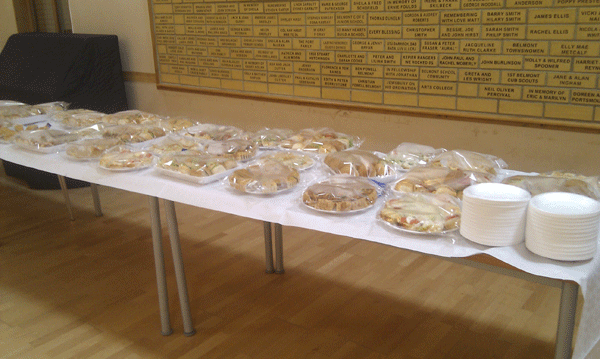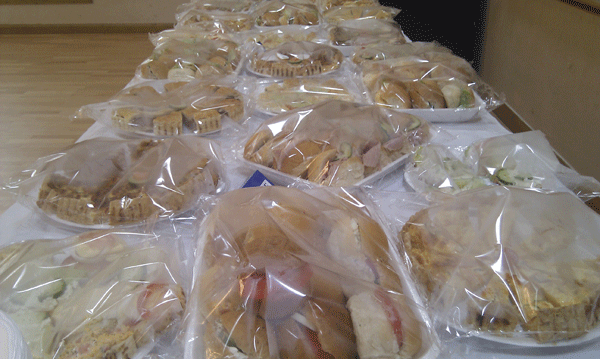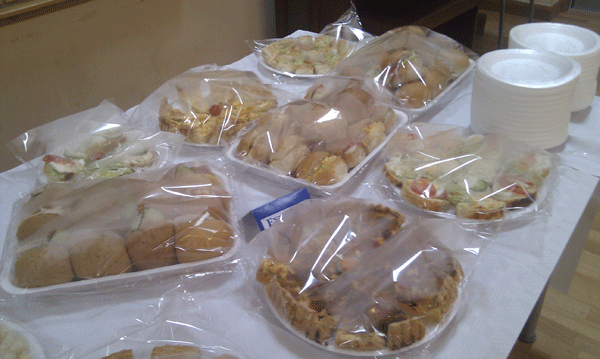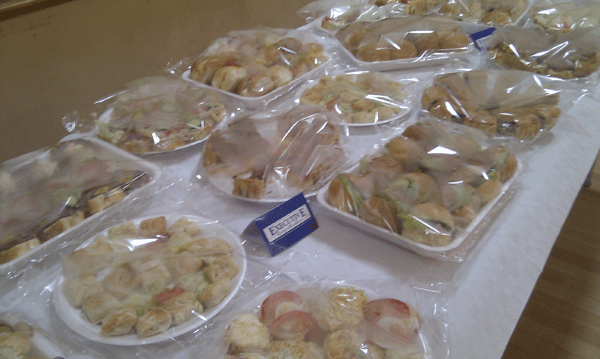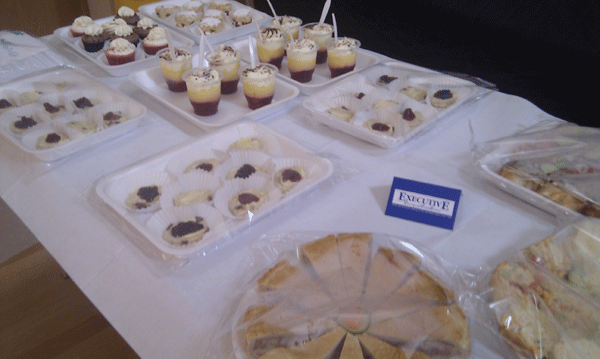 Customer email:
Feedback from the meeting:
The food was lovely! Thank you very much for doing it at such short notice.
PS - do you travel as far as Barnard Castle?
Kind regards
Deborah
Reply email:
Hi Deborah
I'm very pleased everyone enjoyed the food
Yes we can deliver to Barnard castle that's no problem we cover the entire north east of England :-)
If you have time it would really mean a lot to us if you could give us a nice review on our google place page
here is the link:
Google Places Link
Kind regards
Philip Lee Hewitson
0191 3863682
Customer email:
All commented on how good it looked (we are used to reps bringing sandwiches!). GPs are a very hard crowd to please sometimes so well done.
I will certainly complete the review for you, with pleasure.
My meeting in Barnard Castle is on Monday 5th December at Barnard Castle ********
Catering is only for 15 - same food as our meeting if that's ok?
If you let me have the invoice asap I will try and get this through the **** for payment, unfortunately their Finance Department is a very weildy process so apologies for any delay, although I can assure you it will be paid.
They have been chased today re previous invoice.
Many thanks and kind regards
Deborah