---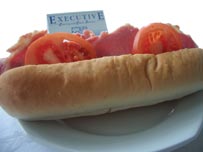 Large Hot Snacks
Only £3.00 per head
Large Danish bacon
Large Lincoln sausage
Large vegetarian
---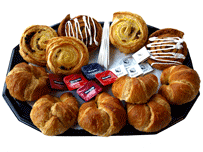 Breakfast Platter 1 ( Serves 10 People)
£14.00 - Only £1.40 per head
Freshly baked Danish pastries and croissants.
Platter includes: Plastic knives, butters and jams
---
Breakfast Catering Services and Menus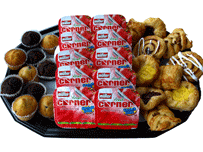 Breakfast Platter 2 (Serves 10
P
eople )
£22.00 - Only £2.20 per head
Freshly baked mini Danish pastries, mini muffins and yoghurts.
Platter includes: plastic spoons
---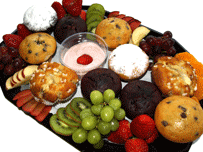 Breakfast
P
latter 3 (Serves 10
P
eople)
£26.00 - Only £2.60 per head
Freshly baked large muffins, sliced fruit and yoghurt dip.
---
* Minimum order £50 + VAT
* Delivery charge may apply
* All prices are + VAT - 20%
Breakfast Catering Information
Our breakfast catering options are designed to be flexible so you can mix /match and create your own breakfast combinations to meet your own requirements.
Here is a example of a breakfast combination for 50 guests
1 x breakfast platter 1
1 x breakfast platter 2
1 x breakfast platter 3
20 x large bacon sandwiches
20 x large sausage sandwiches
If you choose the full range of breakfast catering options your guests have a wider choice of food and you are guaranteed something for everyone attending.

Training day in Durham City
Breakfast Catering Newcastle Upon Tyne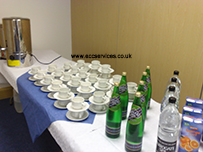 Additional Breakfast Services
Tea and coffee - 90p per head

Includes: delivery, set up, cups, sauces, T-spoons, milk, water, boiler, table cloth


Mineral water - 500ml - 80p
Fresh orange juice - 200ml - 80p
Breakfast catering for early morning meetings delivered directly to your office, home or venue in the North East of England.
All of our breakfast items are made fresh on the day, our delivery drivers will set out everything ready for guests arrival.
---