We provide
corporate finger buffets
to businesses
large and small around the North East of England.
Below is a case study about a corporate event taking
place in Hetton le hole County Durham it
highlights the first contact from the customer and
continues throught the process of using our catering
services.
Original email:
Dear Maureen
Reference out telephone call a few minutes ago, I wish to confirm details of the lunch which we would like you to supply on Tuesday, 15th November 2011 at 12.00 to 12.30. There will be about 60-63 people at the lunch.
The invoice and delivery address is: ***** ****** Hetton-le-Hole Tyne & Wear
The menu ideas I had were as follows:
20 x Menu 12
20 x Menu 17
(maybe 13 would be better?)
2 x
Texan Platter
1 x
Stottie Platter
20 x
Salmon & Cucumber Bites
2 x
Pasta Bowls
2 x
Potato Salad Bowls
2 x
Coleslaw Bowls
2 x
Green Salad
1 x
Crudites Platter
1 x
Fruit Platter
was also looking at a couple 'extras' as well as the
canapes
but could use your help as I am unsure of quantities.
Many thanks Claire
Email reply:
Hello Deborah
Many thanks for email, have booked you in Tues 15th Nov.
Philip will ring you before 4.00 to discuss details
Kind regards
Maureen g
0191 3863682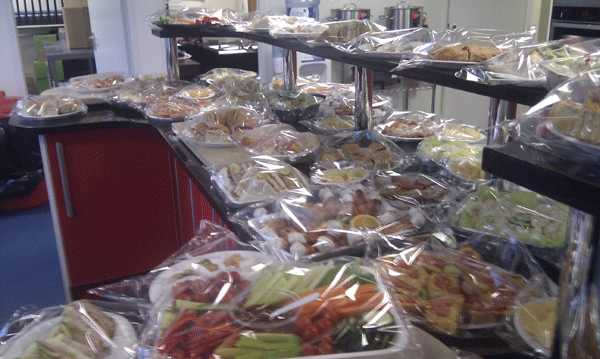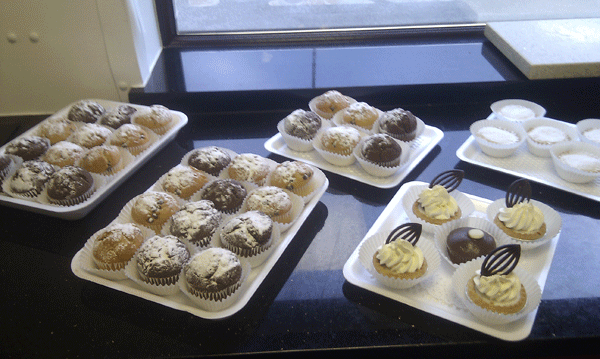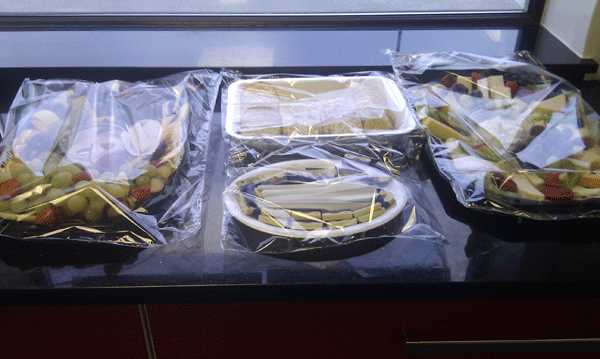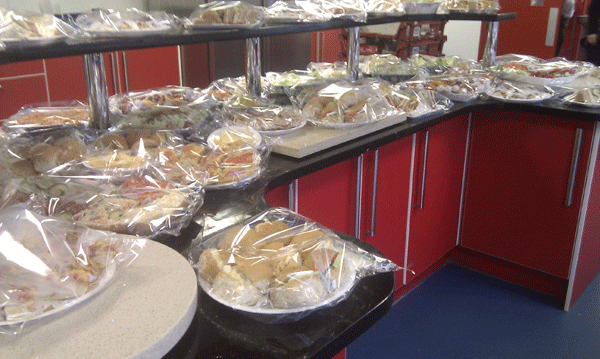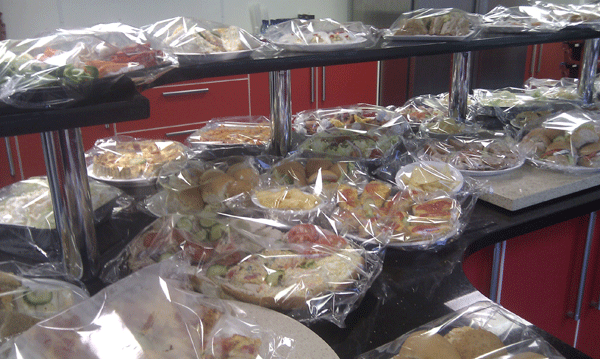 Customer email:
Hi Phillip
Thank you for calling me today, Can you also add soft drinks as well please?
10 x water
10 x Fresh Orange
48 x Assorted Soft Drinks
and a
cheese board platter
Thanks Claire
Reply email:
Hi Claire
Yes thats no problem this is now added to your order and i've attached a copy of the new invoice to this email
Kind regards
Philip Lee Hewitson
Customer email
Dear Phil and all your team
Well, what can I say? The comments I received were (in no particular
order)
fantastic, fabulous, and the most commonly utterance was WOW!!! The
food was WONDERFUL. Lovely presentation, delicious and a wide range
of foods. Something for everyone.
The whole of the Company was very impressed and it made our celebration even better.
So well done to you all.
Thank you all very much
With kind regards
Claire
Email reply
Hi Claire
It was very nice to meet you today and I'm very pleased everyone
enjoyed the food, I will pass on the feedback to our staff im sure they
will be happy you and your guests enjoyed what they made :-)
Kind regards
Philip Lee Hewitson
0191 3863682