---






As a city Sunderland is very much a localised area, those
who visit the shops, bars, pubs and clubs within the city
centre tend to be people from Sunderland or the
surrounding areas.


The social establishments within the city rely heavily on
student nights and football match days. Unlike Newcastle,
Sunderland isn't a city which is naturally busy.

Within the boundaries of Sunderland there are areas which are popular function venues. Washington and Seaham are nearby to Sunderland and as a company Executive Coach and Catering Services are hired for functions in these areas year after year.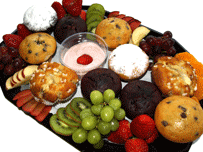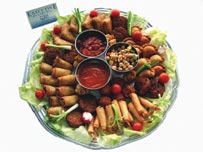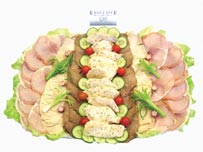 Washington is a busy industrial area of the city and this provides a great opportunity for the company to portray their range of services, catering for the factory summer parties and open weekends on a regular basis.

Seaham and the parishes within it have a range of small but elegant venues, most have community centres and parish halls, the company has been ask to cater for functions at these venues on more than one occasion.

Although much of Executive Catering Services work in the Sunderland area tends to be on the outskirts, the city centre itself does boast a fine selection of venues which would suit all occasions. Despite having done little work in the centre of Sunderland, the company are always eager to explore new ventures so do not be afraid to get in touch if you are looking for catering at one of Sunderland's city centre venues.

From hog roasts to barbecues, food platters to salad buffets, the company offers it all.
Each menu can be tailored to suit the needs of all customers and our professional and experienced staff are always happy to give advice on menu choices.

Take a look at our BBQ website for menus and prices


As well as offering a range of food catering options the company also offers a mobile bar service.
A combination of food and beverage catering has proved to be very popular at the events Executive Catering Services have previously catered for in the Washington and Seaham areas of Sunderland.

We offer a wide range of food catering services please take a look around our website for menus, prices and photos from our events around the North East area.
For more information on the catering options available or to book please give us a ring 0191 3863682

Three Course Meal In Sunderland Wearside
BBQ Wedding In Sunderland
Corporate Hog Roast In Sunderland
Hog Roast In Sunderland